Disinfectants & Multi-Purpose Cleaners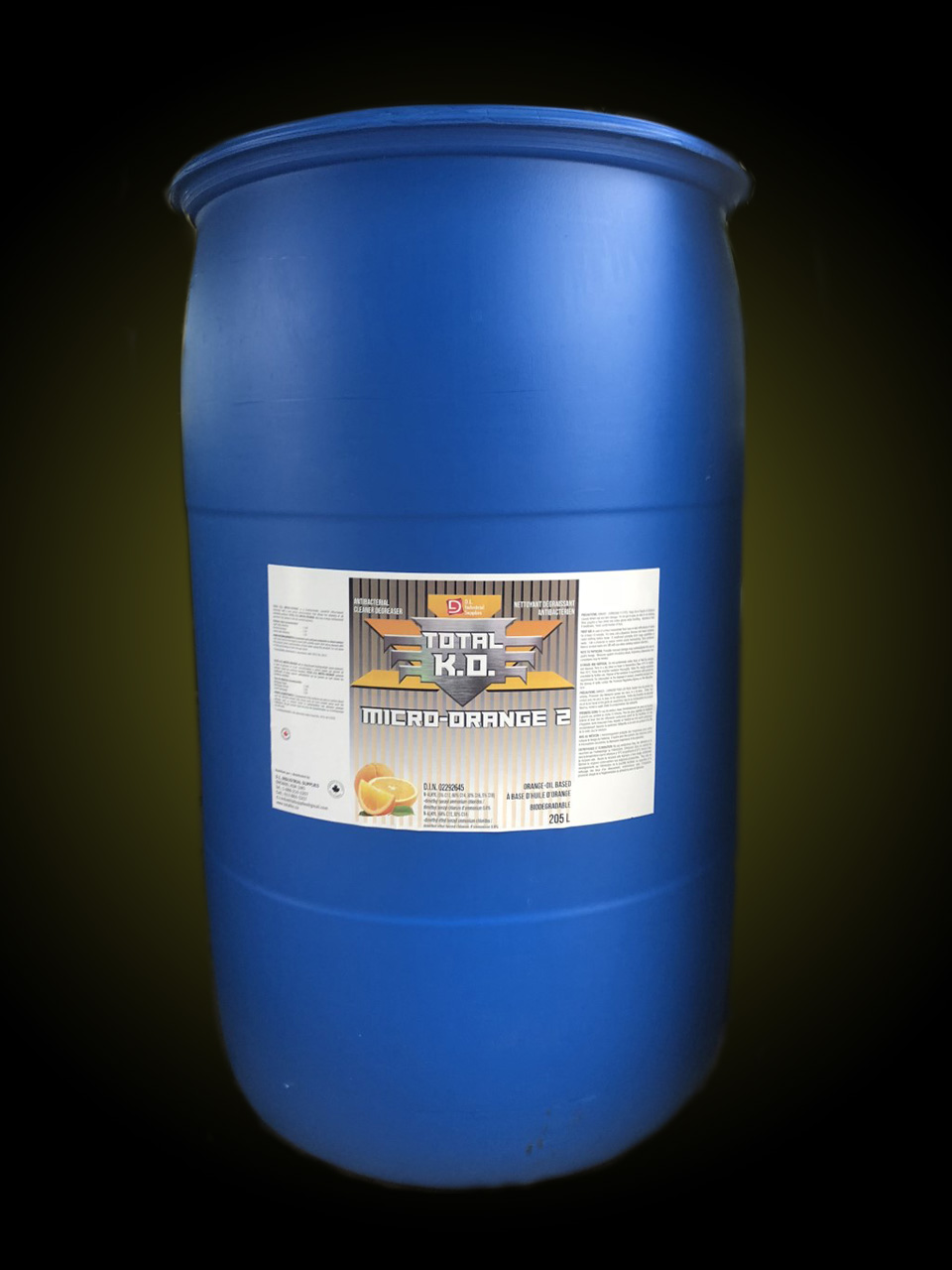 Micro orange 2
✓ Natural orange scent ✓ Disinfectant
A powerful biodegradable and antibacterial cleaner degreaser made with orange oil to quickly disolve grease and encrusted dirt. Ideal for cleaning vent hoods, walls, counters and bathroom floors. Approved by the Canadian Food Inspection Agency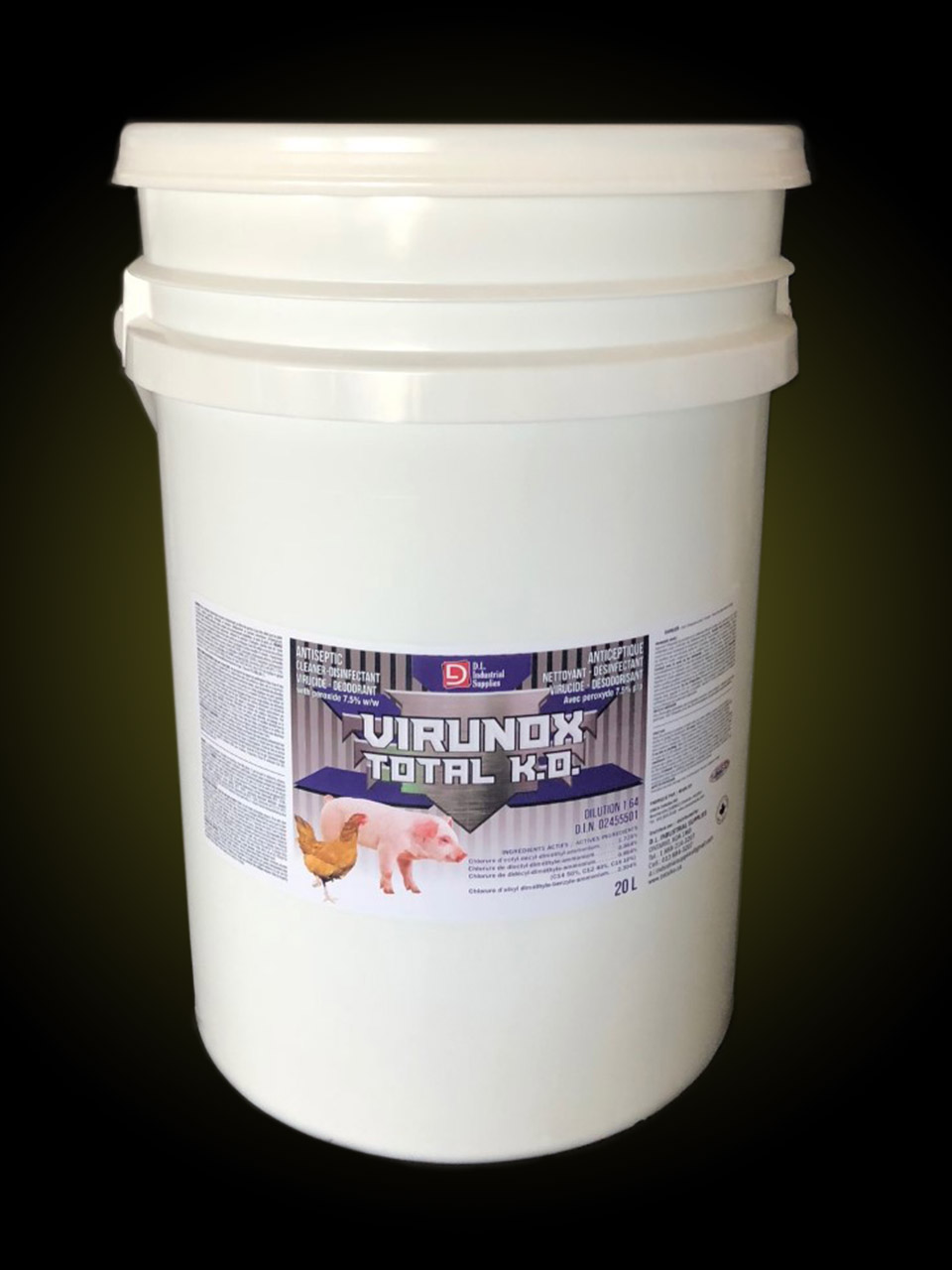 Virunox
✓ Quickly kills viruses and bacteria
A disinfecting cleaner, virucidal and deodorizer that kills germs. Recommended for use in bathrooms, kitchens, offices, food establishments and healthcare environments. Can be used on all nonporous washable surfaces except copper.
All purpose cleaner
✓ Ultra concentrated ✓ Lime scent
A powerful antibacterial biodegradable cleaner great for removing grease, oil, heavy deposits from all washable surfaces such as plastics, kitchen, rubber, vinyl and more. Approved by the Canadian Food Inspection Agency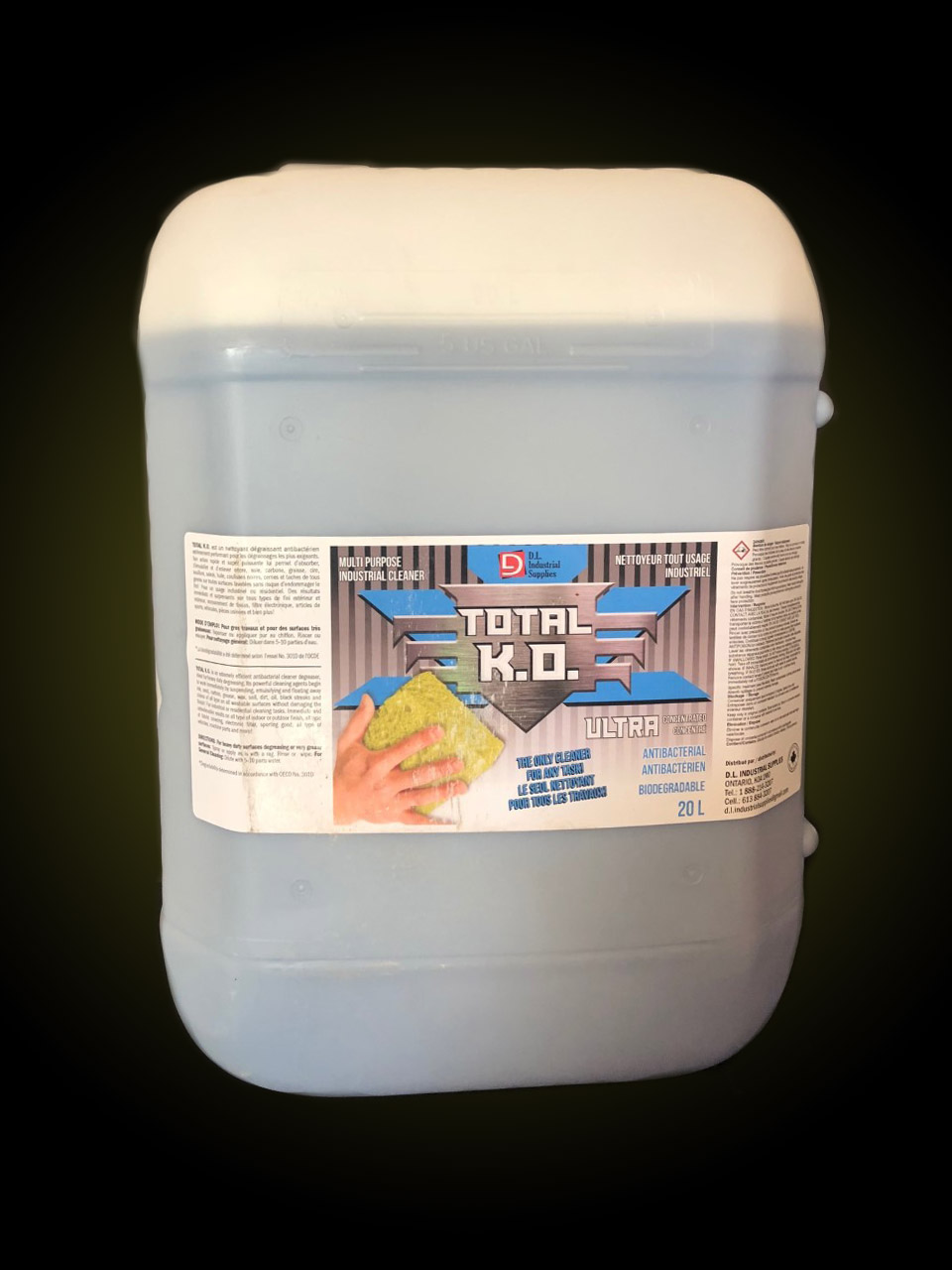 Multi purpose cleaner
✓ Powerful
Antibacterial cleaner degreaser, for industrial or residential cleaning tasks, interior or exterior. Ideal for removing oil and grease from vent hoods, walls, counters, bathrooms and more.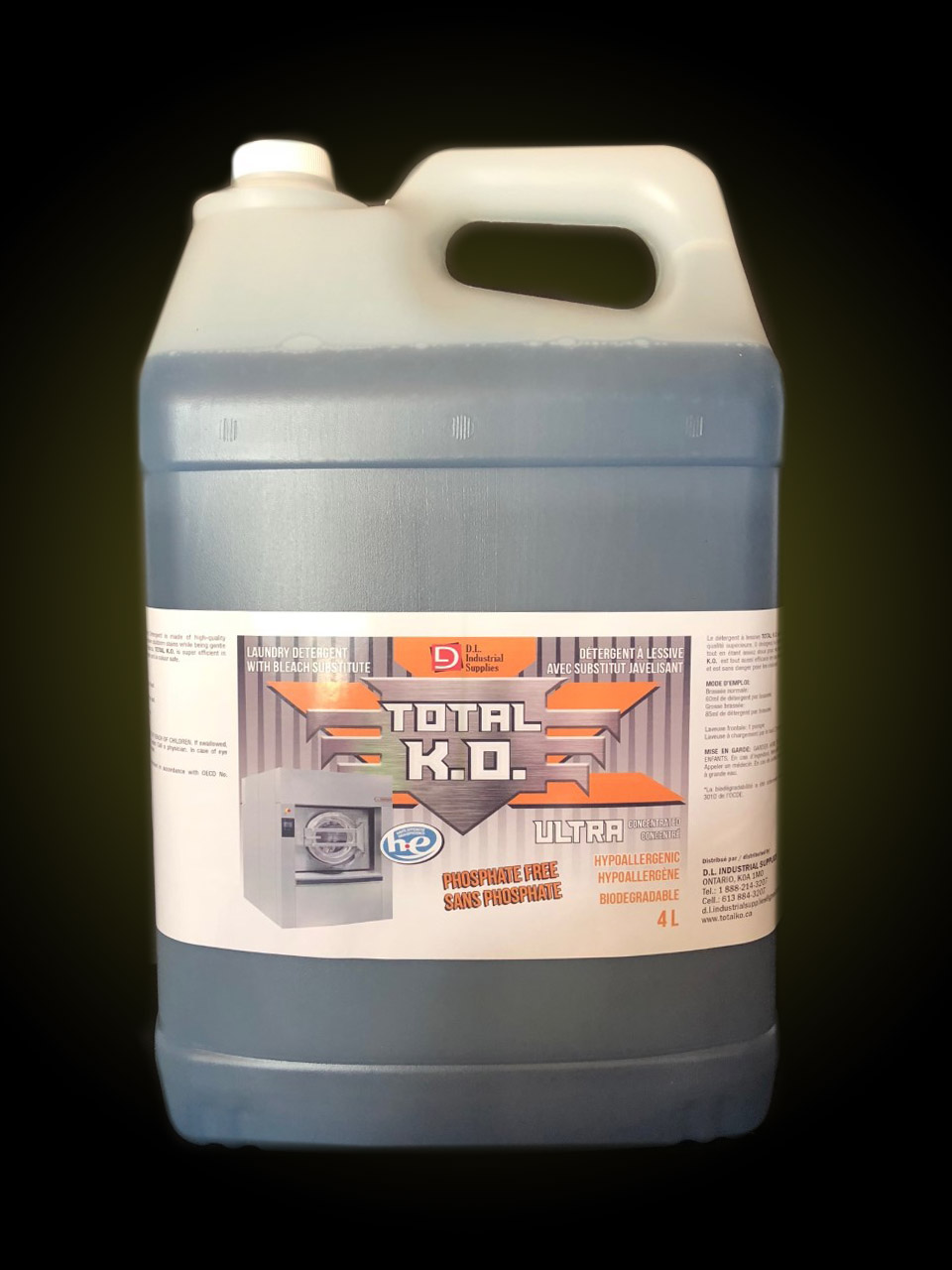 Laundry detergent
✓ With bleach alternative ✓ Fresh scent
Contains special cleaners to remove stubborn stains, while being gentle enough for delicate fabrics. Super-efficient in hot, warm or cold water and is colour safe. It contains water softeners and corrosive inhibitors to protect the washing machine.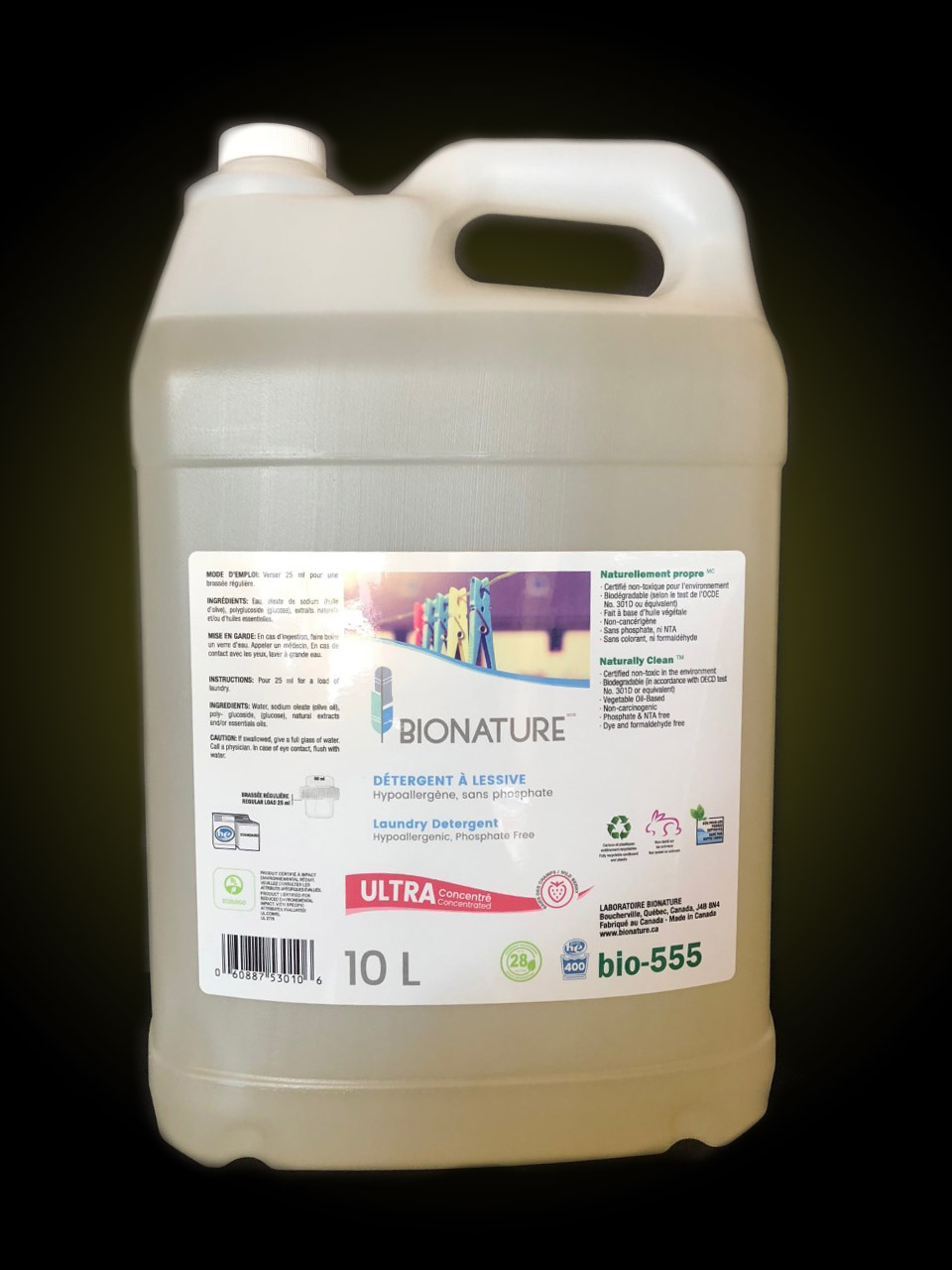 Bionature Laundry detergent
✓ Hypoallergenic ✓ Dye and formaldehyde free
Highly concentrated for use in high-efficiancy and standard washers. Can used with cold and hot water, it removes dirt while being gentle on fabrics. Bionature laundry detergent preserves vibrant colours.